Friday, January 07, 2005
Jessica Alba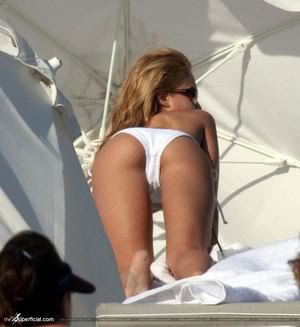 Goodness gracious, I just soaked my pants! Jessica Alba is phenomenal! Look at how tight her beautiful little chassis is. Notice the perfection of her ass. Why won't she return my calls? I was feeling a little blue this morning, but how can
anyone
be depressed when Jessica Alba has such an impeccable toches?
Thursday, January 06, 2005
Splattermail conscience
The kind souls at
Jo'blog
have challenged all bloggers (particularly their own) to make a contribution towards the tsunami relief effort. As much as smg and I pride ourselves in championing perversity and drivel through Splattermail, we
do
have consciences. To this end, The Salami has donated R150,00 to the cause, and supports
Jo'blog
in encouraging all bloggers and blog-readers, not only in Jo'burg but throughout South Africa, to throw just a little bit of dosh at what is arguably one of the most desperate causes in the past century.
I feel good about myself now. I feel myself good about now. Ha ha.

Splattermail Shakedown
Finally, finally - I have been able to upload some pictures taken from the Salami's recent trip to Plettenberg Bay. Holy smokes - we had a fucking blast! I was, of course, accompanied by a good number of Splattermail subscribers (smg is still lost in the Transkei - hopeless, I tell you).

Immediately upon our arrival in the scenic coastal town at about lunchtime on Thursday, 30 December, the thirsty party descended upon The Deck in Plett. We only departed after polishing off the last Pint o'Lager, Pint o'Seafood Platter and Pint o'Tossed Salad...get the picture?...well after 21h00 that night. There were some tidy, tidy little botties at The Deck that day. Grrr...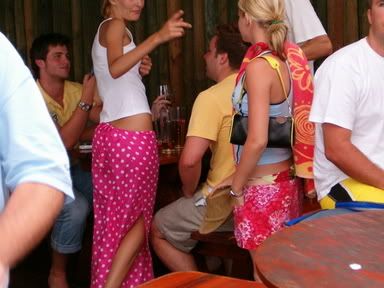 We then proceeded to wreak havoc at local hotspot, Vegas In Plett (aka VIP), before losing our exhaust pipe (thanks to 6 fat passengers) as we arrived home to our charming villa perched high upon the ridge overlooking Robberg. At some stage during the evening, Aussie PI, Paolo Koala, passed out in his car whilst (we suspect) squeezing a healthy dollop or two of dingo cheese. We laughed heartily. I doubt he will when he sees this.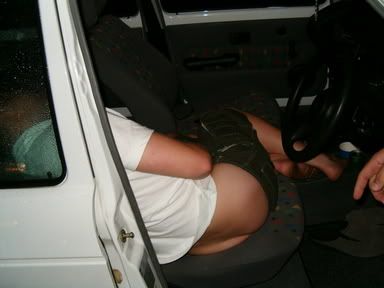 The days idled by in a Golden, and utterly hysterical, haze (the kind you definately do not get in Jozi), interrupted only by en masse excursions to Larry's Bar for a New Years Eve blowout, and Flashbacks/Cranzgots for a far more sedate New Years Day dinner and drinks. The boys hit a good run of form, it must be said. The crusty yellow "player's vest", a floating trophy of sorts, was a hotly contested item, with nearly everyone either wearing it, or managing to avoid wearing it (through lies, deceipt and manipulation), at some stage or another.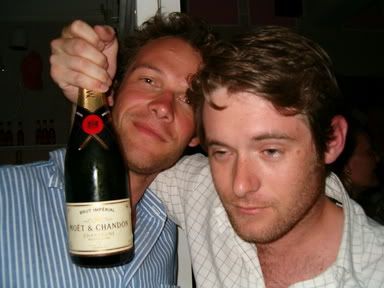 We finally packed it in late on Sunday morning, after a sortie, lead by the intrepid Mr Koala, returned from a bungee at the Bloukrans, and returned home to Cape Town...just in time to take in two sun-soaked, glorious days of the best cricket South Africa has produced in a long while. Smashing.
Sadly, the holidays are over, and the harsh reality that is work is already taking its toll on this salted meat product. I'm tired, and I want to go home. BUT...before I wrap up, here's
the album
(for best results, click 'slideshow' to view).

PS. We're still waiting for a 100$ flatout golden tit link from Cape Town, with more photos. Watch this space.
Kirsten Dunst lets it slip
...and not that she looks fantastic in this abysmally unflattering photo. Shame.
Why can't the paparrazzi catch celebrities soaping themselves off in the shower? Or fondling each others moist bosoms in a hot tub? Instead, we get rancid shots of retarded looking....um, retards....and their defective swimwear. We live in a wickedly unfair world. It sucks.
Amusing pics
Its amazing how many little stocking fillers you can find after you've returned from a Christmas sabbatical. People actually blog over the festive season? Sacrilege!!
Here are a few little gems.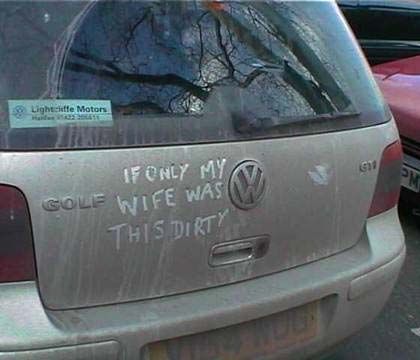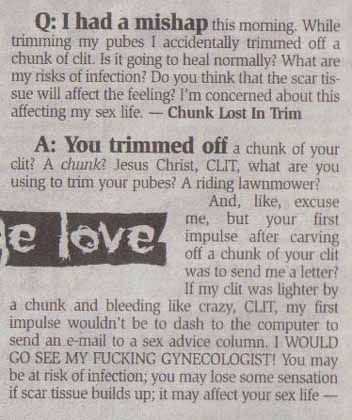 WE'RE BACK!!!
Hello, hello, hello. Many happy returns, and all the best for 2005, and all that bullshit. Sorry I've been so quiet, but work was pushing me beyond the edge of sanity all the way up until Christmas Eve, whereupon I packed up my troubles in the proverbial kit bag and fucked off to Cape Town for a much-needed rest. And no, I didn't get a chance to touch in with a computer at all whilst I was there - and not a bad thing, either.

Anyways, I'm feeling pretty good about the year to come - so much to look forward to, so much blogging to do. So hop aboard the Splattermail Shuttle - we guarantee a whirlwind ride that will take you to places you could never imagine. We hope.

Now fuck off, I've got a bit of work to do.