Tuesday, February 08, 2005
Topless Britney is a fake
AAAAAAAAAAAAAAAAARRRGGGGGHH! FUCK FUCK FUCK!!!! I'm done. Sorry.
Remember the groundbreaking
nipple shot of Britney
(above) that featured on Splattermail just a few days ago? Well, as luck (and
The Superficial
) would have it...its a fake. Hooray.
This is the photo-shopped picture which the asshole techno-geeks tweaked, and its not nearly as exciting: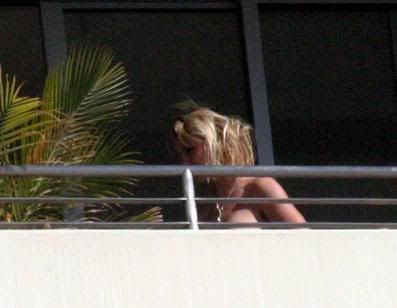 Notice the devastating absence of a nipple? Drives me up the fucking wall, I tell you. And to think I spent so many hours in a darkened room with my pants around my ankles over a fraud. I feel all dirty now.
Such a waste.