Tuesday, February 08, 2005
Superbowl Ads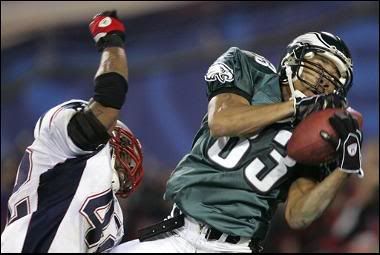 The annual NFL
Superbowl
has become just as internationally recognised these days for the millions of dollars that big brand America pumps into the advertising slots knitted into the game as it has for being the premier sporting fixture on the US calendar.

2005's Superbowl, which took place on Sunday in Jacksonville, Florida, saw the New England Patriots run out 24-21 winners (for the third time in four years) over the Philadelphia Eagles.
But who really gives a fuck about football. Apart from Naas Botha. We have ALL the
ads
(sorry, "commercials") flighted during the Superbowl itself, which is way more entertaining.