Monday, February 07, 2005
Home pole dancing kit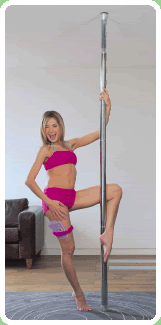 "
Peekaboo Pole Dancing
is the world's first fantasy pole dancing game designed for use in the home. It's a giggle and a cheeky peek into the art of pole dancing without going the whole hog of getting the builders in to fit a permanent pole
."

Cool. The site even has a demo video, which has a distinctive Verimark feel about it. The model I bought comes with an inflatable pole dancer - just velcro her hands around the pole, pull out the air plug and watch her dance.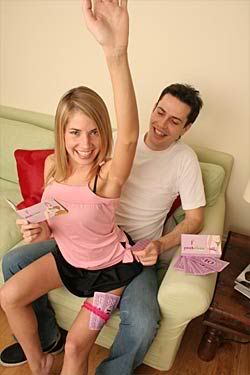 And don't forget...
Peekaboo Lap Dancing
: "
Unleash the sexy, lap dancing diva inside with the Peekaboo Home Lap Dancing Kit. Soon you'll be flaunting it everynight with Peekaboo's easy to learn guide book and game.
"

Maybe I'll do some Peekaboo shopping for my folks for their wedding anniversary next month.