Friday, February 11, 2005
"7 Sins"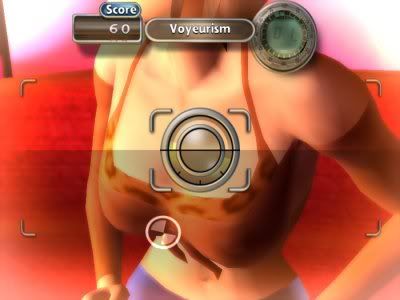 Now this is my kinda video game. Not like the Leisure Suit Larry series, which got me all excited as a horny teenager, then never properly delivered, and which now fails to really pique my interest as a horny...adult?? (C'mon, not really).
7 Sins promises quite a bit: "Let's not kid ourselves. Money, fame and pretty girls are what you must acquire for a fulfilled life. Apple City is your stomping ground. Forget all the conventions from your dated education. The 7 SINS allows you to achieve your true potential in a world of money, power and sex."
What other games let you take a peek up a dolly's dress, then drug her and play with her boobies? Apart from the odd round of Rohypnol-Twister at my house, but that's by invitation only. Speaking of which: I'm looking for two or three (or more) limber lasses for a match or two next weekend. Anyone interested?
Check out the "7 Sins" .wmv download, if you wanna.