Monday, January 31, 2005
Splattermail goes to the races
Aaaah.
The J&B Met
. One of the greatest events on the South African social calender went off beautifully (as it never fails to do) on Saturday, 29 January 2005, and I was fortunate enough to be there, thanks to a fantastic last-minute budget flight from
1Time
and to the enthusiasm of my friends in Cape Town.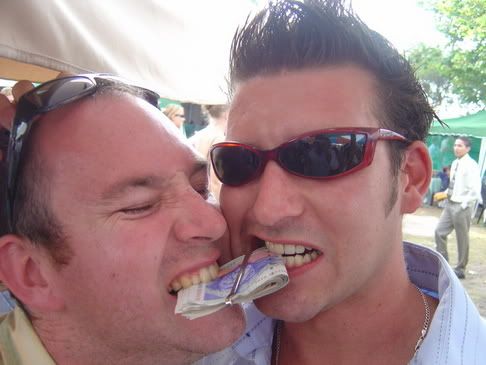 Following an eventful but rough Friday night, during which I was deserted at
Opium
by Harps and the boys (who had pissed off to
The Fez
) after I managed to pass out (again), we got off to an early start Saturday morning in anticipation of a long, action-packed day at Kenilworth Racecourse.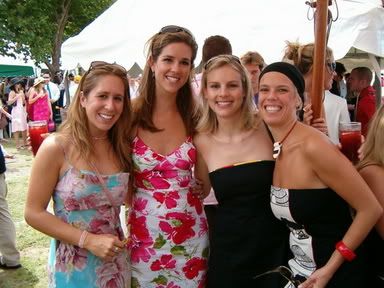 The Met was brilliant. The boys in Cape Town outdid themselves in organising and running a very professional picnic site, which attracted a large amount of traffic, inevitably studded with an assortment of freeloaders looking for other peoples' booze. Thankfully, a good number of the freeloaders were fuck-off hot dollies, dressed for the occasion in the sexiest outfits I've seen in years. I didn't come right.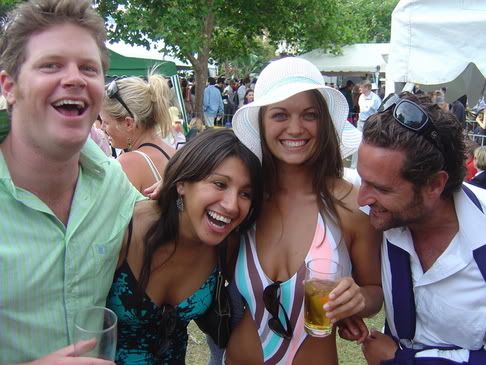 Coincidentally, the organisers of the Met always seem to schedule the event for the same day as some horse races. Very smart of them! This year was no exception. Those who bet money on Alastor, the unexpected winner of the
main race
, enjoyed a lucrative 50:1 payout - as always, I was not one of them.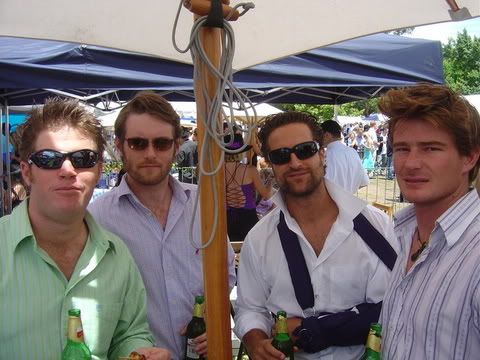 The Met never really winds down, despite the fact that everyone who is not a drunken asshole come 17h00 has probably already left, or is a horse. The festivities continued well into the evening on both sides of the track, despite the official after-party selling out of tickets before 22h30, leaving the rabble (myself included) to seek out alternative venues and sources of entertainment. This is never a problem after the Met. And we managed admirably.
Ahem
.

The Met rocked. The people rocked. The chicks...rocked. I had a fucking blast, spent too much money, and went home alone. Again. Love the Met.

It was choice.