Thursday, January 27, 2005
Paris Hilton's little love letters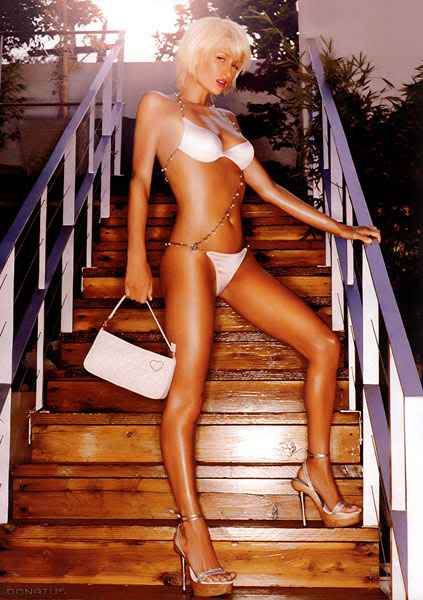 In a rather embarassing, yet cruel twist, a few of the little loving messages, notes and cards that Paris wrote to me during our whirlwind week-long romance in Fiji (summer 2003) have found their way into the public eye. I've already received numerous calls from The Sun, People Magazine and Huis Genoot, all trying to verify the authenticity of the correspondence. Well, they're real - and you heard it here first.
After our final big fight in which I called her an "effin' bitch" because she didn't put the cap back on the toothpaste, Paris wrote this letter to me from the plane back to LA.
"
I just wanted to let you know how sorry I am for lying to you before and I want to let you know that it will never happen again. I can't explain the pain I felt when I thought I lost you. It was like half of me had been ripped from my soul. I never felt so alone and I never want to feel that way again. I never want to lose you. I never want to hurt you again . . . I'm so sorry for the pain that I have caused you. From now on things will be different, I promise
."
Paris then promised to get a tattoo to mark a "
new beginning
" and, "
to erase all the past bullshit we have done to each other
." The note is signed, "
Paris (your bunny forever
.)"
Another letter was accompanied by photos Paris had cut out of a magazine showing herself looking glum with the headline: "Paris feels real pain." "
Dear Salami, This is how I look and feel when I'm away from you
", she wrote.
Poor girl. But you can check it all out for yourself, courtesy of the
New York Post
.