Wednesday, January 26, 2005
"Catwoman" tops Razzie nomination list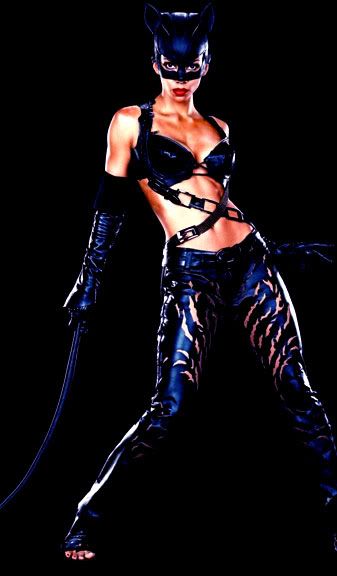 "
LOS ANGELES - This could be the year in which Alexander the Great conquers Catwoman and President Bush wins a prize as worst actor.

Nominations for the 25th annual Razzies, which honor the worst films of the year, were announced on Monday with "Catwoman," the Halle Berry box office bomb, besting "Alexander," Oliver Stone's much maligned tale of the bleached blond conqueror, by seven nominations to six.

In addition, the president made the list for worst actor for his film clip appearances in "Fahrenheit 9/11," a movie he might well consider the worst of the year. Also nominated for their appearances in the politically-charged film about the Iraq war were Secretary of State-designate Condoleezza Rice and Secretary of Defense Donald Rumsfeld.


The Razzies are a traditional spoof award made at Oscar time by the non-profit Golden Raspberry Award Foundation. The group's prizes are given out on Feb. 26, the day before the Oscars. Never has one of its films gone on to win an Oscar."
"
iWon News
Ja, ja - so the
nominations
for the 2005 Oscars came out yesterday. Big deal. I am a massive fan (not that I'm
actually
an obese person), but I just figured: lets give the shit the spotlight for a change.

Pop through to the article and check out the nominees. I'm not going to list them all here, but suffice to say they include Sharon Stone, Jennifer Lopez and Ben Affleck, Donald Rumsfeld, Angelina Jolie, George Bush's goat and Britney Spears, to name a few.
I honestly didn't think Catwoman was
that
bad.