Friday, November 19, 2004
Gross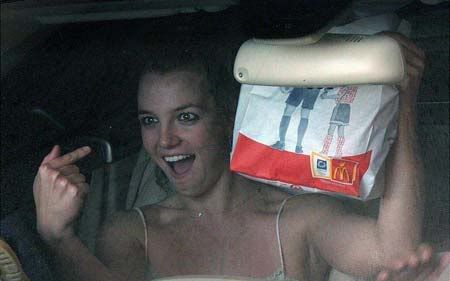 Guess who? If you guessed Britney Spears, you're spot on. If you guessed Shrek, you're also pretty close. Please PLEASE would some generous Splattermail reader sponsor me a flight to East Coast, USA so that I can kick Britney right smack in her ugly, stupid gwaf. I promise to take pictures.
I get so pissed when chicks let themselves go after they've tasted The Salami. Ugly cow. And she looks super stoked about the fact that she's just about to shove a few more pounds of lard into her fat mug.
I think MacDonalds should consider a lawsuit.
Virtual bartender
How about this for a Friday afternoon time-out: Virtual Bartender. Along the lines of the famous Subservient Chicken and the Subservient President. She's a lot hotter the both the chicken and the president and as the guys at Hello World pointed out - tell her to "kiss" for the most entertaining action. "Show" also works well, as does "jumping jacks".

geniet.


permalink posted by smg : 3:15 PM |


Thursday, November 18, 2004
Our Lady of Cold Toasted Cheese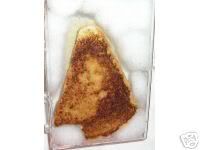 And this ain't no joke. Some fucking stupid degenerate is offering his old lunch for sale at the special, bargain price of $3 000,00. Because you can see the face of the Virgin Mary in it.
Ebay's
a fucking beaut.
What's even more pathetic is that the latest
bid
for this doos's half-assed sandwich (it doesn't even come with tomato, ham or Miracle Whip) is $18 750,00.
I give up.
letter to santa, my broe!
"Aaw wê Senta, mybroe-hoesit?-Duidelik!

Die ding is die my gaazilam: my pa is sat, osse waate en ligte is afgesny, en os is swak mettie kroon. To make a long story sort, os sukkel blind my broe. Ek issie 'n ou wat met 'n boef gedagte kommie, sien jy.

Ek try mos om 'n honest living te maak, my bra.... So try om te bring vir my 3 kiste biere, black label if possible,4 borrels VO of Klippies, 'n sak of twee First Harvest pap sak en 'n parcel groen ... ek sal self die rizzlas organize, kanalla brudder !

Ek makee oek valse tanne want 'n passion gep is lankal uit fashion uit. Ja nei, die kinnes hie is bymekaar om vir my vir a gat te vat. Elke keur as ek verby loep dan skrie hulle "Jy met daai front loader, klop paai mew my bra."

Daai sal als wies vir die jaar. Ek hoep nettie jy los os in die lurchie want daai vokken bunny het os vokkel vir Easter gebringie. Aw wê my masse kind, Ek sal jou uit sort met 'n paar 6x9's en 'n sub vir jou sleer..

Salooot Gamat!

PS: Moetie jou bokke op osse dak park'ie want die winter was lank en die dak plaare is al in hulle chops veroes."


permalink posted by smg : 9:54 AM |


Harps' family photos
Its been a while since we've heard from our good friend Harps. Thankfully (!!), he's sent us some family pics just to let us know what the Harps clan has been up to recently.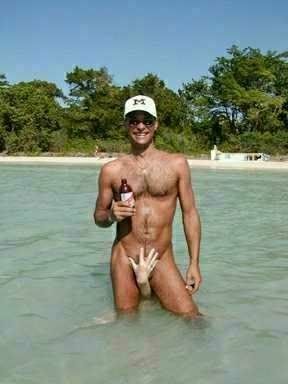 Mrs Harps has just returned from a lovely relaxing vacation in the Seychelles, where she spent many glorious days on the beach lending a hand to handsome tourists who'd conveniently forgotten to pack their trunks.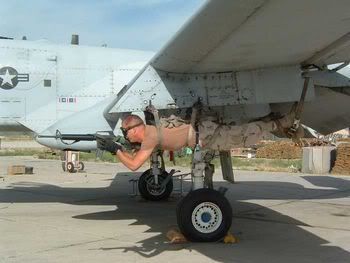 Older brother Mungo is getting heaps of flight time in what is turning into his longest Iraqi tour to date. Mungo's having a blast, especially since his recent (and well-earned) promototion from landing gear.
Thanks, Harps. Keep 'em coming.
Live Shot
WOW!! Now this is a fantastic idea! For redneck asshole dirtbags, that is.
"
LIVE-SHOT
is a new concept. You can challenge yourself and compare your skills to other members with our on-line target shooting. We have developed a system where you can control a pan/tilt/zoom camera and a firearm to shoot at real targets in real time.

While your membership is active, access the viewing cameras to see how others stack up to your abilities, control the pan/tilt/zoom camera to take a look around, and schedule a reservation for your on-line shooting experience.

If exotic big game hunting is of interest to you, contact us at
info@live-shot.com
for information on scheduling a hunt on our ranch in Texas
".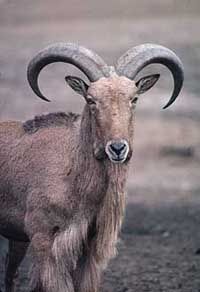 The site provides for a small variety of cute farm animals to blast to little bits from the safety of your office. Like this savage and ferocious goat. For a price, of course. Frankly, I'd rather spend my time checking out
www.lemonparty.org
(warning: NOT safe for work).

I fucking hate stupid rednecks.
Wednesday, November 17, 2004
Elektra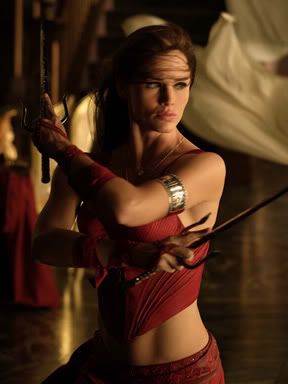 Sheesh! Jennifer Garner looks pretty hot in her get up. There's nothing I find sexier than a chick in a skimpy, skin-tight outfit with deadly weapons. Well, maybe a writhing mass of naked supermodels, but I've been there before, so that doesn't count.

In Elektra, Jennifer reprises her role as the sexy superhero lass who gets it on with *spit* Ben *spit* Affleck in Daredevil. Her character was such a hit, that the producers cleverly began work on a spin off movie about, well, Elektra.
"
Elektra
takes place following the events of Daredevil, as the beautiful and deadly assassin Elektra Natchios is revived by the Order of the Hand, a clan of mystical ninjas who helped train her. She is assigned by the Hand's leader, Kirigi, to kill Mark Miller (
[ER's Goran]
Visnjic) and his young daughter. But Elektra soon befriends them and turns her back on the Hand. She discovers that Miller's grandfather was a friend of her former mentor, Stick (
[Terence]
Stamp). Together they must take on Kirigi and his deadly crew
."

Please oh please let her get her tits out.

To view the trailer, just click on Jennifer's boobs above.
Home Alone
"DES MOINES, USA - authorities confirmed Monday that a Nov. 9 apartment fire was caused by three small, unattended children playing with a butane torch.

Authorities say the fire, which caused an estimated $500,000 in damage to six apartments at 8427 Alice Ave., started on a living room couch in a basement apartment. Fire officials said the blaze was "enhanced," but not started, by fuel from model rockets kept by the apartment's chief tenant as a hobby.

Police are still investigating whether the tenant's girlfriend - the mother of three children ages 2, 4 and 6 - will face charges for briefly leaving her children alone when the fire started.

"We've still got some more work that we need to do before we get to the point of whether we can charge somebody," said Clive Police Detective Terry Brauch. "Our hope is that by the end of this week we will have it pretty well nailed down."
The fire, which burned through portions of three floors of the building, briefly left 16 people homeless.
"
DeMoinesRegister

I know this probably shouldn't be funny, but it really is. Snotty biters + butane torch + rocket fuel = funny story. The mother really needs a flying bitch slap, though - THAT'S not funny. What kind of stupid cow does something like that? She was probably hoping they'd just stick to the Tazers and Ginsu Knives that she bought them last Christmas.

Its still funny.
Tuesday, November 16, 2004
Dog Toy or Marital Aid?
Here's something to keep you entertained. Is it a toy for your bitch or for yo' biatch? You decide.






permalink posted by smg : 1:17 PM |


Drunk at the AMA's
Hoo BOY! was Anna Nicole Smith loaded at the 2004 American Music Awards. The golddigger/model/talk show host/raging beer slut came on to introduce hip hop artist Kanye West, and completely embarrassed herself. Good girl! The dirty and sluttier the better! I'll bet she got some good action from the stage hands after they scraped her into the wings. Man, I love showbiz.
In hindsight, I'm pretty sure I saw her chugging back a few jugs of cane 'n creme soda at the Colony Arms shortly before the show.
To check out her on-stage antics, click on the picture and follow the links. There'll be an advert first, but just sit through it.
Ol' Dirty Bastard dies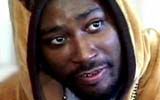 More sad news from the entertainment obituaries: Rapper O.D.B., a founding member of the hugely successful Wu Tang Clan and a fairly prolific artist in his own right, died of unknown causes on Saturday.
"O.D.B. had complained of chest pains before collapsing at the Manhattan studio, and was dead by the time paramedics arrived, said Gabe Tesoriero, a spokesman for O.D.B.'s record label, Roc-a-Fella.
The cause of death was not immediately clear, but O.D.B. had recently finished a prison sentence for drug possession and escaping a rehab clinic. He would have turned 36 on Monday
."
CNN
R.I.P.,O.D.B - the Salami will miss you - a little bit.
More Angels...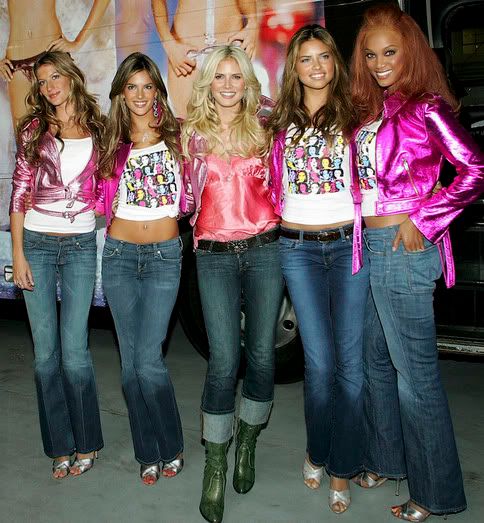 Muchos, muchos gracias to
The Adriana Lima Cafe
for compiling a pretty impressive gallery of the hottest four women in America and Tyra Banks (why the fuck she had to drag along for the ride is beyond me). But Heidi Klum, Gisele Bundchen, Adriana Lima and....(ooooh)
Allesandra Ambrosio
just make me want to...well, use your imagination.
I think I'm going to launch my own line of male thongs, and send myself and some likeminded perverts on the Randy Little Devils Across America tour. We can harass the Angels and then have sex with them all. Except Tyra Banks. Sigh.
Monday, November 15, 2004
Shark Attack in Fish Hoek
Just when you though Fish Hoek was the safest beach for grannies and grandpas to have a morning swim this happens:


Shark attack in False Bay
Posted Mon, 15 Nov 2004

A Metro emergency helicopter despatched to the scene of an apparent shark attack in Fish Hoek beach near Cape Town returned to base without locating a woman who was apparently attacked by a great white shark early on Monday morning.

National Sea Rescue Institute and other emergency service personnel were still at the scene.

NSRI spokesperson Craig Lambinon said a full scale search was underway for the elderly woman, presumed to be in her 60s.

Lambinon said a shark had been spotted in the vicinity of Clovelly, near Fish Hoek.

"The shark is bigger than the helicopter...it is huge," he said.

Lambinon said the woman had been identified, but her name would not be released until her next of kin was informed.

Lambinon said a witness, False Bay Yacht Club commodore Paul Bennet, told rescue personnel the shark "came up and grabbed her, circled and grabbed her again" before she disappeared.

The last shark attack in the same vicinity was in April this year when a 16-year-old surfer was attacked off Muizenberg beach.

JP Andrew was in a critical condition after losing his right leg in the great white's attack, but has made a remarkable recovery.

Sapa
source: iAfrica
A poem by Britney
"
A honeymoon at last, to get away from it all
My assistant Fe gave me the call.

I remember it well, as she was smilin'
She said it was called Turtle Island.

I packed my bags light and quick,
Then grabbed my pink dress & favorite lipstick.

We hopped on a plane and took our flight
I slept really well, all through the night.

As we arrive, I turn and look out the door,
People are greeting us right at the shore.

A meal, a shower and some ice cream
Then I threw my man down, you know what I mean!

Magical nights filled with stars
Silence is golden, no running cars.

Private dinners, romantic fires
Little piece of heaven, whatever your heart desires.

Friendly "hellos" and never goodbyes
When you're having fun, oh, how time flies!

As we sit and prepare to make our part
I thank you, Turtle Island, with all my heart
!"
Lordy lordy lord. How kak. And freely available at
britneyspears.org
. Apparently, it will be the lead single on her up-coming album, "
Memoirs of a dirty trailer-park slut
". Hang on...I
like
dirty trailer-park sluts. Make that "
Memoirs of a fat, ugly, pimply cow
". Those I don't like.
Urban Legend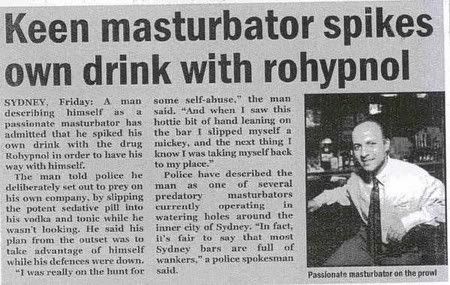 ...and the Salami ascends to urban legend status. And its spread as far as Australia! Brilliant.

permalink posted by the Salami from Killarney : 5:34 AM |