Saturday, November 13, 2004
YOUR ASSISTANCE NEEDED
Our email address (splattermail [at] gmail dot com) has been found by such a wonderful merchant from Dubai in the UAE - Mr Saifi Mohamed. Here's his email. I replied. His reply is in the comments section...

Subject: YOUR ASSISTANCE NEEDED

FROM Mr Saifi Mohamed,
I greet you in the Name that is above all names,As you read this, I
don't want you to feel sorry for me, because,I believe everyone will die
someday.My name is Mr Saifi Mohamed, a merchant in Dubai, in the U.A.E.I have been
diagnosed with lung cancer. It has defiled all forms of medical
treatment, and right now I have only few months to live, according to medical
experts.

I have not particularly lived my life so well, as I never really cared
for anyone (not even myself) but my business. Though I am very rich, I
was never generous, I was always hostile to people and only focused on
my business as that was the only thing I cared for. But now I regret
all this as I now know that there is more to life than just wanting to
have or make all the money in the world.

I believe when God gives me a second chance to come to this world I
will live my life a different way from how I have lived it. Now that God
has called me, I have willed and given most of my property and assets to
my immediate and extended family members as well as few close friends
of mine. I want God to be merciful to me and accept my soul, I have
decided to give arlms to charity organizations, as I want this to be one of
the last good deeds I do on earth. So far, I have distributed money to
some charity organizations in the U.A.E, Algeria and Malaysia. Now that
my health has deteriorated so badly, I cannot do this myself anymore. I
once asked members of my family to close one of my accounts and
distribute the money which I have there to charity organization in Bulgaria
and Pakistan, they refused and kept the money to themselves. Hence, I do
not trust them anymore, as they seem not to be contended with what I
have left for them.

The last of my money which no one knows of is the huge cash deposit of
Nineteen Million Five Hundred US dollars (US$19,500,000.00), that I
deposited with a company abroad. Acknowledge this message so that I can
introduce you to my lawyer who will handle the transfer of receivership
by you of the said funds. I will want you to help me collect this
deposit and dispatched it to charity organizations. My lawyer shall put you
in the picture of the funds, tell you where the funds are currently
being maintained and also discuss modalities including remuneration for
your services. For this reason kindly furnish your contact information,
that is your address, personal telephone and fax number for confidential
purpose.

God be with you,
Mr Saifi Mohamed.
I replied:
I am only willing to help with values over US $100 millon.
sorry
His reply is in the comments area
here
Friday, November 12, 2004
The 4 funniest Chinese jokes ever

The 4 funniest Chinese jokes ever
smg
permalink posted by smg : 2:36 PM |


Thursday, November 11, 2004
Oh, jeez...


...fuck it. I don't need to say anything. Thanks, Tiger.

permalink posted by the Salami from Killarney : 4:06 PM |


"We're sorry"
I strongly recommend that
everyone
visits this US election
apology site
(thanks Toadie) - check out the gallery. It did a shitload to restore some of my faith in Americans.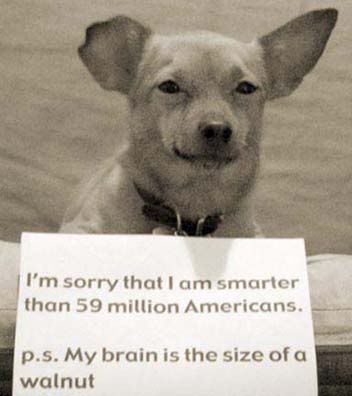 They're not all bad. Well, 49% of them, at least.
The Garden of Eden
"
The Duchess of Northumberland has won permission to grow cannabis, opium, magic mushrooms and cocaine.

The Duchess has been given Home Office approval to grow drugs for educational purposes in her garden at Alnwick Castle.

The Times says visitors will be able to admire - but not pick - marijuana plants, opium poppies, magic mushrooms, tobacco and the coca plant, the source of cocaine.

They will take their place alongside 50 other dangerous plants in what will be Britain's largest public poison garden.

The Duchess said: "The Poison Garden will offer a new avenue, outside the classroom, to get people talking about the misuse of drugs, most of which grow in nature.

"I am interested in the power of plants and how they have been used not only to cure but to poison and kill."
"
Ananova
Wow! I wonder if she's looking for gardeners? Frankly, I think her "Posion Garden" excuse is just a giant, steaming pile of bullshit - and I'm sure the truth will come out when neighbours begin complaining about the psychedelic trance pumped out to "help the flowers grow", and the van loads of "botanist" hippies that arrive daily to "conduct research".
And what the fuck is "admiring" the plants all about? That's like going to a restaurant and being told to "admire" the buffet table, but you're not allowed to fucking eat. What a crock!
I think I'm just jealous.
Look at my balls, Your Highness
"
Having one's picture taken sitting next to the Queen is usually no sniggering matter.

Particularly when it's an official photograph of the battalion in full uniform and Her Majesty is there in her role as commander of the armed forces.

But Colonel Simon West didn't appear to be taking the occasion too seriously yesterday.

In his cap, jacket and spats, his hands on his knees and his ankles crossed, he sat proudly in the front row of the 1st Battalion of the Argyll and Sutherland Highlanders, next to the Queen.

But unlike his comrades, he hadn't taken the time to adjust his sporran and kilt for decency.

So the kilt flapped about for all the world to see. And judging by the grin on his face, the colonel knew exactly what he was doing.

Onlookers said the Queen didn't notice what was happening next to her. But she does not exactly appear comfortable in the photograph
."
ThisIsLondon

Superb! Bravissimo! I like his style. I've been trying for ages to get a picture of Patricia Lewis and me with my salami out, but she's not an easy girl to track down. Probably because I haven't actually tried to track her down (promise).
I wonder when Queen Lizzie last got down on her hands and knees to inspect the Crown Jewels? Now that's a sex tape that should get leaked on the 'net!
Victoria's Secret: Angels Across America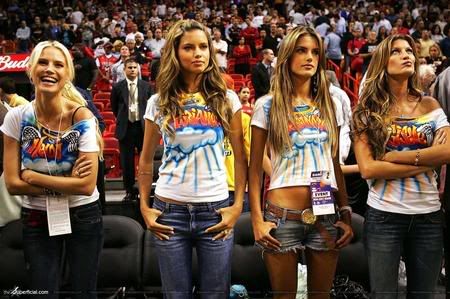 This whole new
Angels Across America
thingy is fantastic! Its all about supermodels traveling around the States, bringing joy to every little boy with their super sexy tits and asses. They also wear underwear, which is a little bit of a shame, but it
is
very hot underwear. Ok, they're wearing clothes in this picture (taken at a basketball match)...but c'mon - these chicks are smokin'!
Its such a great idea, I think I'm going to develop a South Africa version, but call it Skanky Naked Bitches Across My Face...I mean, South Africa.
Wednesday, November 10, 2004
Dumb, fat bitch spotted in Cape Town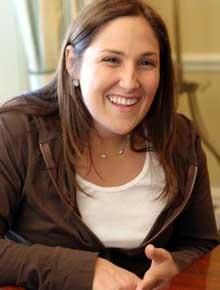 "Ricki Lake arrived in Cape Town on Sunday to promote her talk show, The Ricki Lake Show, which is aired on e.tv in the afternoon.

Her dark, short hair has made way for longer, lighter hair.

Lake says she is gloriously happy and has a fantastic life - her two sons, aged seven and three, have adapted well after her divorce two years ago and there is a new "Greek god" in her life.

This man is Apollo Yiamouyiannis and she has a "very special" relationship with him.

Yiamouyiannis has accompanied Lake to South Africa.

Her talk show mainly deals with relationships - something she believes every person can relate to.
She admits that her biggest issue in her personal life is her weight. Her weight has fluctuated over the past ten years.
At the start of her television career, she lost 57kg, but after her second pregnancy, she picked up nearly as much. She has managed to lose some of this excess weight but those extra 10kgs are still bothering her.
"
News24

Mothers! Hide your children, and lock your fridges - there's a hungry ogre in town! Jeepers, how the hell do we manage to get international celebrities of such calibre through our airports? And I mean that literally as well, 'cos Ricki's a porky slag. And why the fuck anyone would care about poor Ricki's fluctuating weight is beyond me. Unless they're scientists, and are concerned that the presence of her gargantuan bottom in Cape Town will have some influence on the tides. Give me a fucking break.

One of Splattermail's most reliable schleb correspondents in the Mother City was able to confirm for me yesterday that PARIS HILTON hereself recently popped in for a visit. And was it reported anywhere? No fucking way! The South African media is poked. Poked, I tell you! I'm a mad Salami this morning.
Paris v Tara: let the games begin
Ooh, a slut challenge! My favourite! Clearly Ms Hilton was a little upset with her boozing buddy Tara Reid's attempt to "snatch" the spotlight with her boob-flashing antics, so she engaged in a little indecent exposure of her own. And now we have a lovely (if you look close enough) picture of Paris's box (not that we haven't all seen it before, right?).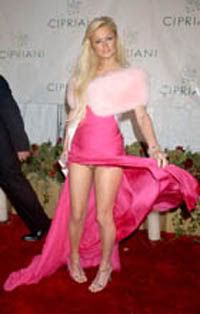 And in case you thought we were going to put this issue to bed (oh, please, please, please - both of them? Too much!), Splattermail has tracked down the
video
of Tara's little slip. Especially for those of you sceptics who still thought it was all just an elaborate photoshop stunt.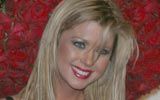 Simply click on the picture to link to the vid.
Tuesday, November 09, 2004
If you go down to Fourways today...
This Miami Vice cheese-deluxe security warning was spotted outside the entrance to the Grand Slam sports bar in Fourways/Northriding. I bet the residents feel extra special and extra safe because they live behind a stupid fucking sign like this.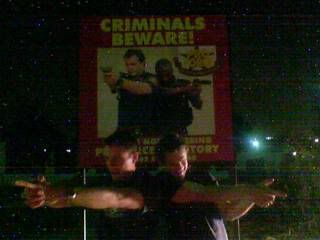 Apologies for the poor quality of the shot. If you're looking to blame someone, I suggest you bitch at Nokia for their camera phones, and God for making it night. Either way, we don't care. But we accept no liability if you get struck by lightning (by God or Nokia).
Having so said, should anyone drift within the vicinity of Grand Slam and feel like taking a better photo for Splattermail, we'd appreciate it.
Heck, feel free to send in any other stupid things you happen to snap, wherever you are around the world. If they're not funny or just plain random, we'll probably take this piss a bit, so only send us the good shit.
Spot the difference...and more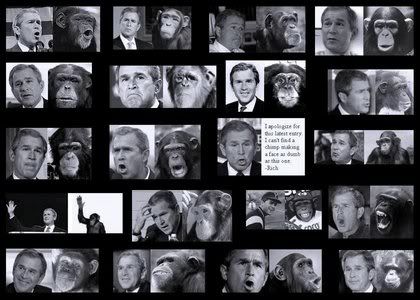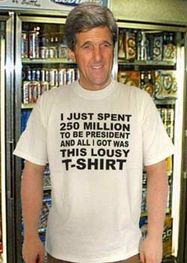 Thanks to Tiger Cohen and The Toad for their amusing submissions. Another fantastic reminder of how stupid America is, and how fucked off we are that we have to listen to Bush for another four years. Asshole.
Monday, November 08, 2004
Frat party photos
As promised, more photos of Friday night's
frat party
.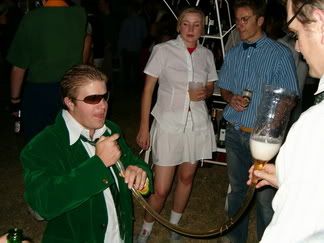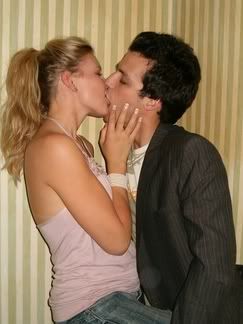 We've prepared a
gallery
of pics taken on the night. Didn't have time to resize them all (work sucks), so it may take a little time to load. So please be patient.
10 X 10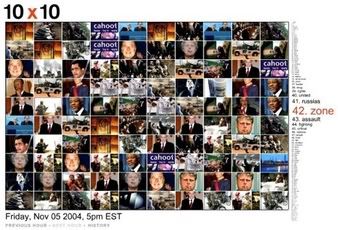 "Another creative approach to data visualization, Jonathan Harris' 10 x 10 is an "interactive exploration of the words and pictures that define the time". The grid is updated every hour with the 100 most relevant words and images based on the headlines and leading photos from the worlds primary on-line news sources. Every hour is archived and a 10 x 10 summary is also created for each day, month and year. In a sense, the project is a series of beautiful historical flash cards."

Pretty cool. Check it out.
Interesting US election stats
Here are some fascinating, but hardly suprising, statistics plucked from the recent US presidential elections. Although the image is difficult to see (click
here
for a full screen version), there is a disturbing correlation between the average IQ and the candidate for which the majority in each respective state voted.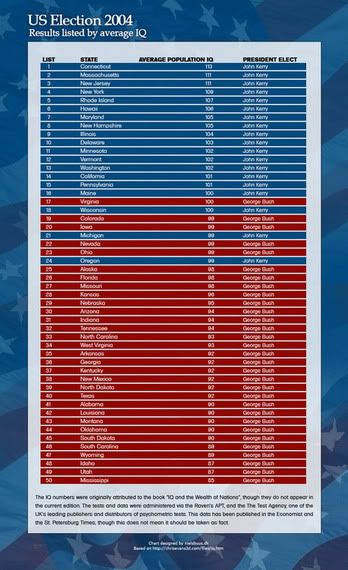 (Hint: Kerry = blue (smart); Bush = red (dumbass))

Thanks to Tri-Lam Harps for tracking this down and forwarding it to us. It all goes to show that the world really is run by fucking morons.
Episode III teaser
Its coming...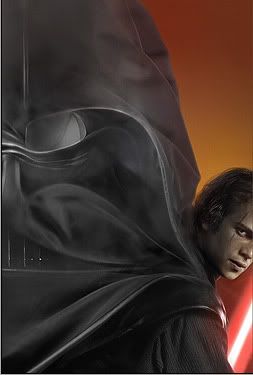 Check out the trailer here.

permalink posted by the Salami from Killarney : 6:26 AM |


Tara Reid lets it slip
Lovely. Absolutely lovely. Although Tara gets a lot of shit from gossip magazines and
other
celeb blogs worldwide, I still thinks she's a sexy bitch, and I'd definately give her one. Here are some
special pics
from P Diddy's birthday party last week.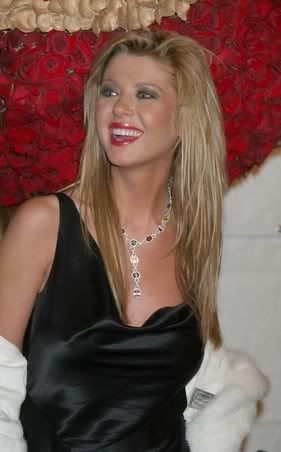 For the record: her boobs are fake. And I'm not complaining. Pity bout the nipple, though.
Sunday, November 07, 2004
Frat party at 21 Rivonia
Friday, 5 November. One heck of a frat party. Many thanks and a load of credit to the guys at 21 Rivonia for managing to pull off a rather spectacular, and thoroughly dirty, "American Pie"-styled bash. They were, of course, aided enormously by the antics of the nerds from Lamda Lamda Lamda, who were kind enough to provide the now-infamous funnel, which quickly established itself as the indisputable smash hit of the party.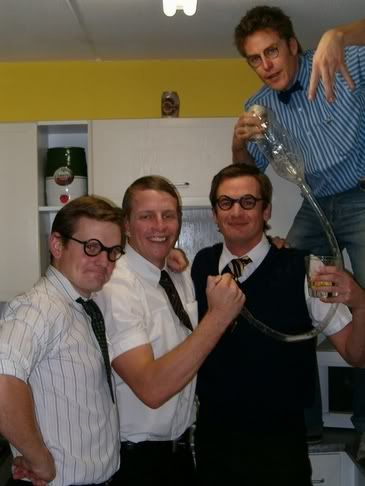 What would a frat party be without hot sorority bitches? "Pretty shit", is the simple answer. Fortunately, there were thirsty slappers aplenty, the majority of whom were appropriately kitted out in tiny white skirts and red ribbons. Gloriously, and with very little encouragement from the boys, the sorority girls descended on the funnel
en masse
, putting on a show in the process that would make Jenna Jameson blush (very nice, ladies). A cheerleading exhibition and impromtu wet t-shirt competition all contributed to a sterling party performance, easily rivaling that of the Tri-Lams.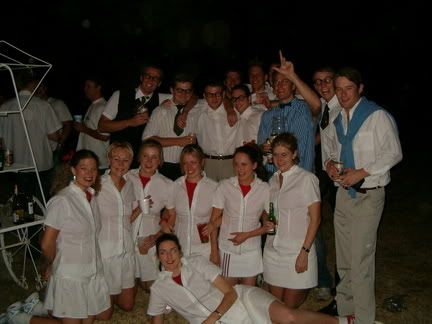 As expected, and in keeping with the theme of the party, there were those who took things a bit far. Amongst them were the poor bastard below, and the randy third-basers who did a great job of moistening up the wallpaper in the corner of the dance floor (pictures to come...).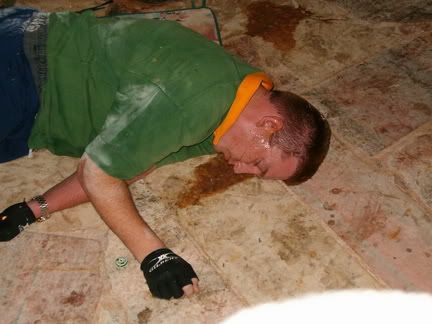 Thanks again to the guys for an awesome evening. Watch this space - plenty more photo's still to come.