Thursday, September 23, 2004
Fantastic Four sneak peeks
Maybe you losers won't find this nearly as exciting as I do, but the following teaser pics from 20th Century Fox have been released in an attempt to kick start the hype for The Fantastic Four, scheduled to be released in the States only on 1 July 2005 (when it will go up against Spielberg's greatly anticipated War of the Worlds , starring Tom Cruise) ahead of 4 July (that's Independence Day for those of you stupid enough not to realise).
The movie stars Jessica Alba (ooooooh...shivers) as Sue Storm (aka Ms Fantastic), Welshman and Sir Lancelot Ioan Gruffudd as Reed Richards (aka Mr Fantastic), Not Another Teen Movie and Cellular's Chris Evans as Johnny Storm (aka The Human Torch), and stalwart The Shield Emmy-winner (he was funnier in The Commish), Michael Chiklis as Ben Grimm (aka The Thing).
Sorry about the size of the pictures, but I reckon they're worth it!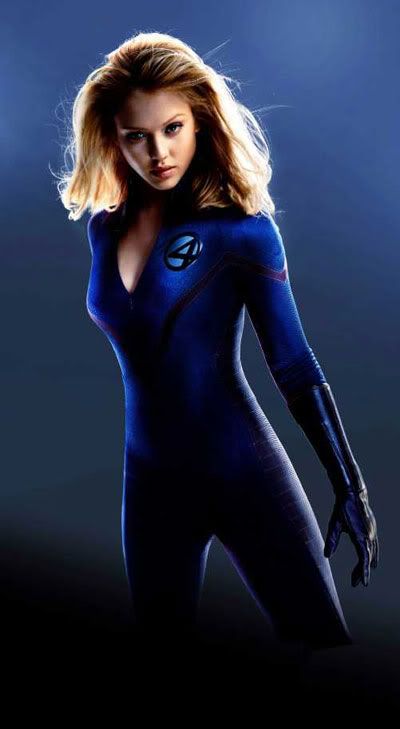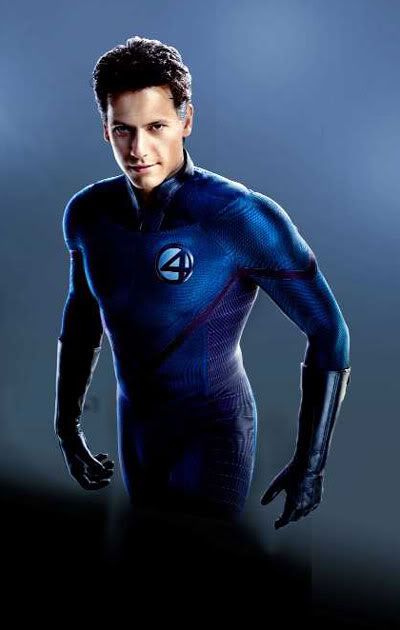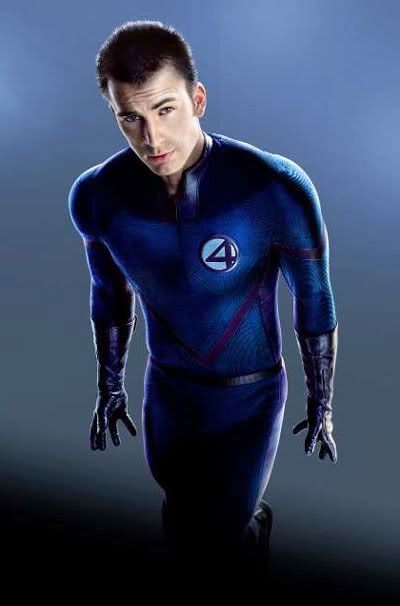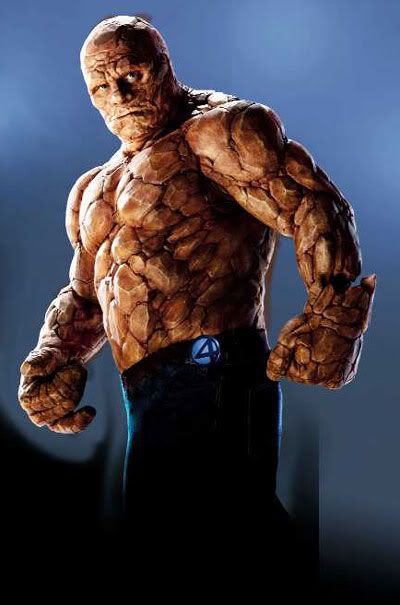 Whoo-hoo! Another Oscar hopeful!
"Perhaps taking a cue from Eric Cartman, Johnny Knoxville sets his sights on duping the judges at the Special Olympics in The Ringer. Knoxville plays Steve Barker, a guy so down on his luck that he pretends to be intellectually challenged in order to win in the Special Olympics.


But it's no surprise, of course, that his fellow competitors are in much better shape and are all around much better people than Barker. They know he's a fraud, but they don't bring it to the judges' attention. Instead, they enlist Barker to help them defeat perennial winner Jimmy."
Oooh, baby! Am I looking forward to this one. Helming it are the Farrelly brothers (of There's Something About Mary, Me, Myself and Irene and Stuck on You fame), so it should be worth a few laughs. Watch out for Mungo in the shot-put! And I couldn't help noticing the cute reference to perennial winner Jimmy. Perhaps there's something Mr Steere has been hiding from us all?
Apparently its scheduled for release State-side in November, so I guess we'll be booking our tickets in 2007.
Britney Spears is still married

Despite a report claiming the pop tart's
weekend wedding
may have only been a ceremonial ceremony, it appears the "Oops!" singer is indeed hitched. For however long it lasts.

Spears, 22, and dancer Kevin Federline, 26, exchanged rings and vows on Saturday night at the Studio City, California, home of their wedding planner. Per reports, a minister presided.

That combo--vows and a member of the clergy--should have been enough to validate the Spears-Federline union." "

Whatever. You just do whatever the fuck you want, Britney. Frankly, I don't give a flying fuck anymore.
More:
http://www.eonline.com/News/Items/0,1,14988,00.html
Justin no longer in sync with Cameron?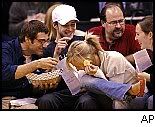 "Are Justin Timberlake and Cameron Diaz calling a time-out on their romance?

The highly watchable couple hasn't been seen together lately. And, while Diaz has been in New York, Timberlake is said to have been prowling L.A.'s clubs like a timber wolf.

On Sept. 11, Timberlake and some of his buddies hit the West Hollywood club Shelter, where he reportedly locked lips with a brunette beauty named Monica.

"They were definitely making out," a source told In Touch magazine. "Their hands were all over each other!" "
Oh, for the love of all things beautiful, let it be true!!?? Justin Timberlake really irritates me - he thinks he's so, so cool, but he's actually a raging butt pump. I hope against hope that Cameron, whom I've got to know intimately over the past 8 years or so (she doesn't know about this yet), has finally come to her senses and has realised what a huge mistake she's made by wasting so much time going out with such a twat.
I'm back
I'm so sorry if my failure to submit a new entry yesterday upset you in any way. Not really. I was a tad busy with real work (for a change).
Here's a little pick-me-up:
Nice.
Tuesday, September 21, 2004
Good ol' Christina
Trust Christina Aguilera to toss out a sniping remark about Britney's latest marriage.

"Los Angeles - Pop star Christina Aguilera has branded Britney's wedding "low-rent and pathetic".

The 23-year-old star burst out laughing when she was told details of her pop rival's marriage ceremony.

Christina apparently described the wedding as "hilarious".

She added: "I'd never have thought that girl would have done it this way. I know she really loves Kevin, but this is like really low-rent this time.

"It's surprising. The whole affair seems somewhat pathetic." "

We've all thought it before, but its about time Britney and Christina settled their long-running feud with a simple, old-fashioned naked KY no-holds-barred tussle. They'll get plench publicity, and maybe Madonna can dive into the mix sporting a big, black rubber strap-on. Hang on, that was my 06h42 dream this morning. Minus the somersaulting donkey.
Thanks to Rammstein for the link.
More:

http://www.news24.com/News24/Backpage/HotGossip/0,,2-1343-1344_1592904,00.html
Macauly Culkin where he belongs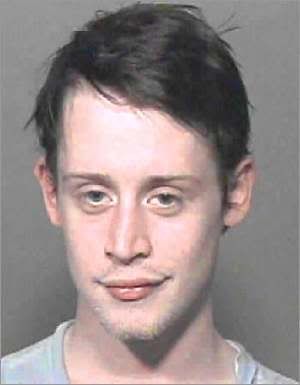 "OKLAHOMA CITY - Former child star Macaulay Culkin was arrested on drug charges Friday during a traffic stop, authorities said. The 24-year-old actor, best known for his role in the "Home Alone" movies, was taken into custody on complaints of possession of a controlled dangerous substance without a valid prescription and possession of marijuana, according to the Oklahoma County Sheriff's office."
Well, it was bound to happen sooner or later. I wonder if he'll be using Gary Coleman's attorney? Let's hope that before his appearance he gets a hair cut and a face lift, because JEEZ he looks like shit. I'm also a little disappointed in his lack of initiative - I know what pose I would have struck for the police camera if I was Macualy Culkin...

"I can't come to court - my hair's a mess"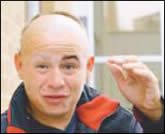 "A Red-faced defendant has been allowed to appear before a Swansea court wearing a baseball cap after receiving a haircut from hell.
Darren Brock had woken from a drunken sleep in the barber's chair two days earlier to find a horror image staring back at him from the mirror. He was so upset about the way he looked, he refused to attend court yesterday to answer a summons for being found drunk six months earlier.

Sympathetic magistrates decided against having him arrested for non-attendance. Instead, they suspended the usual court rules of etiquette and allowed him to attend later in the day wearing a cap to hide his embarrassment."
Yip. I know the feeling. And I've tried the excuse, but my boss just doesn't seem to give a shit. Probably because he goes to court with bad hair all the time.
Paris Hilton (Pty) Ltd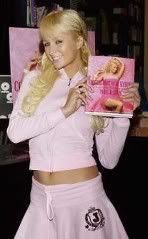 NEW YORK (Reuters) - Celebrity socialite Paris Hilton, who shot to infamy after a raunchy sex video of her flooded the Internet, now is teaching girls how to behave and let their "inner heiress out."

The 23-year-old Hilton dishes out her pearls of party-life wisdom in a 178-page book, "Confessions of an Heiress," published this month by Fireside, which is more scrapbook than memoir, with pictures outnumbering paragraphs.

Now one thing is certain -- Hilton is a hot property and she's playing it to the hilt. Besides her book, the former model has launched a jewelry line, and applied to trademark her name and copyright a tiara logo. She plans to put the Paris Hilton brand on clothes, perfumes, makeup and shoes.

"It's all about taking charge and branding yourself," Hilton said. "I think we're living in a moment when having a career, especially a really glamorous one, is very sexy."
Good ol' Paris Hilton. You can shoot me for saying it (aim to miss, please), but I find Ms Hilton highly entertaining. She gets a lot of stick for being famous for nothing, but every time someone criticises her in the media on this point, they only contribute to the noise. I say: Good on yer, Paris! And now that Britney and Kev are flogging the beast with two backs in the honeymoon suite at some tacky dive in Arkansas, Paris has cemented herself near the top of my celeb wishlist.
Having so said, I feel I must differ with Paris about glamorous jobs. I work in the backroom of Hell Inc., and I'm feeling incredibly sexy right now. Honestly.
Monday, September 20, 2004
Oops. She's done it again.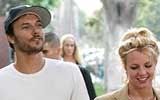 Indeed, indeed. And I am SHOCKED! I am also, however, happy to inform you that I have beaten a host of more prominent schleb blogs (or so it seems) in announcing that Britney Spears has got marrried again. This time, to trucker Kevin Federline in a private ceremony in Studio City, California.
At this point, my thoughts are with Britney's parents. Although maybe white trash is what Mr and Mrs Spears have always wanted for their oldest daughter? Federline has two biters already with some other desperate slag, which makes Britney a step-mom, and further solidifies her status as the crown princess of Trailerparkia. And I used to be in love with this tramp! Good Lord! Jealously and hatred aside, a small part of my bruised heart still desperately clings to the hope that one day Britney will redeem herself with some act of class, and that we can go back to the way things were before. In my pants.
Here's the word:
http://news.yahoo.com/news?tmpl=story&u=/nm/20040919/people_nm/people_spears_dc_4
My new laptop
Well, it could be if they knew what they were talking about in 1954.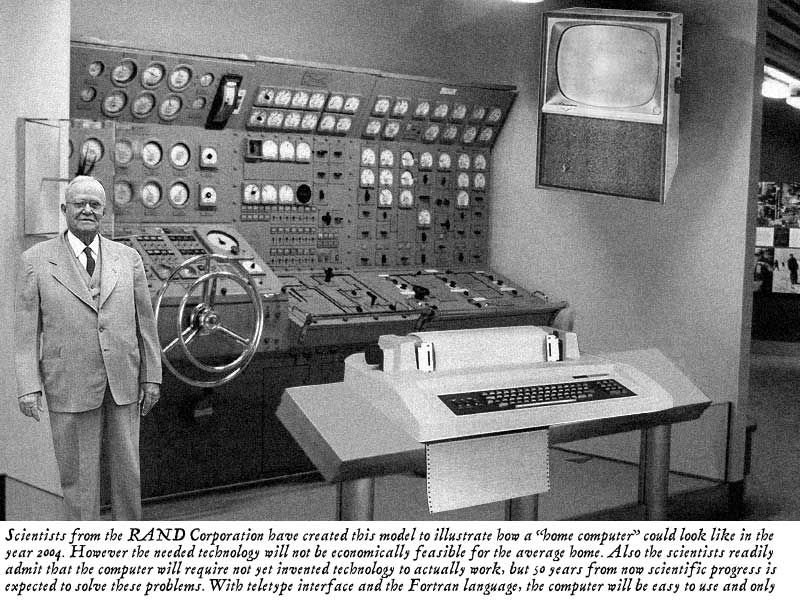 And to think I have enough problems with my silly little work desktop. Guess I'll just shut up and be happy.

Thanks to Scott for geeking around the internet to find this for us.

permalink posted by the Salami from Killarney : 6:05 AM |