"After a tumultuous development history, "Basic Instinct 2" is back on track with Scottish filmmaker Michael Caton-Jones in negotiations to direct MGM's sequel to the 1992 murder mystery.




Stone is now set to reprise her role as Catherine Tramell, the manipulative, seductive novelist at the heart of a murder investigation in the original. That film, her last big hit, also starred Michael Douglas and was directed by Paul Verhoeven."

Word also has it that fancy boy Ashton Kutcher is to be cast as a young doctor who is "seduced" by Stone's much older, clean-shaven (i made that up) character. Discussions are still underway to retitle the movie "Dude, where's my wiener?". Personally, I think Sharon Stone's starting to look a lot like someone's mom. Not like mine, though, thank God. I'd still definately nail her, but i'm kinda scared that "Basic Instinct 2" will more like "XXX Nursing Home: Gum Shots Deluxe". I don't care how fit she is - she's closing in on 50, and so are her boobs.

From: http://www.reuters.com/newsArticle.jhtml;jsessionid=SCXFLUGRAUIM4CRBAELCFEY?type=entertainmentNews&storyID=6199919

permalink posted by the Salami from Killarney : 8:16 AM |


I have to take my hat off to the Texas Air National Guard for realising, finally, that George W was, is, and forever will be, too fat and stupid to fly a plane. Frankly, I wouldn't trust him to fly a kite. In other news, theorists suggest that Bush's War on Terror is, in fact, just a big cover-up for a little DUI incident in which Georgie swerved his "borrowed" 747 to miss a pigeon and rear-ended the World Trade Centre. With an endorsed license, nogal.
Wednesday, September 08, 2004
New single...and new album for U2
NEW YORK (Billboard) - U2 has covered German techno band Kraftwerk's "Neon Lights," and will release the track Nov. 8 on one of two CD singles for its new song "Vertigo."

The band's as-yet-untitled Interscope album, from which "Vertigo" is drawn, arrives Nov. 22 internationally and a day later in North America.

The "Vertigo" disc will be available in two CD formats, one will feature "Neon Lights," and the other the new track "Are You Gonna Wait Forever?" A DVD version will also be available, featuring a Jacknife Lee remix of "Vertigo," a live performance of the song taped at the band's Hanover Quay Studio in Dublin, and a gallery of photos recently shot in Lisbon by Anton Corbijn.

Last week, the group confirmed six of the 11 tracks that will appear on the album, including "A Man and a Woman," "Crumbs From Your Table," "Yahweh," "City of Blinding Lights" and "Sometimes You Can't Make It on Your Own."

http://www.reuters.com/newsArticle.jhtml?type=musicNews&storyID=6170954

A new album from U2 is always a newsworthy event. Their last offering, 2001's "All That You Can't Leave Behind", was a record-breaker at the Grammys (scooping awards in back-to-back years). So I'm pretty excited about this one.
Tuesday, September 07, 2004
Letters from Toadie
Thanks to Darryl for these contributions.

How to make millions as a writer...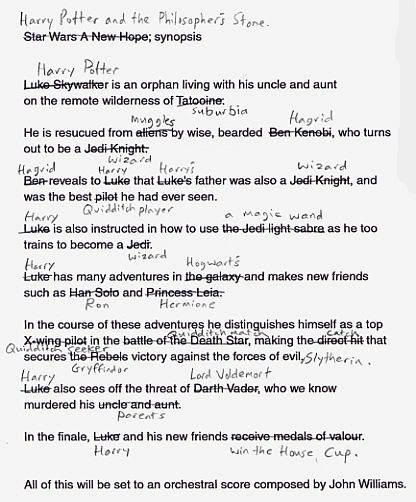 and




permalink posted by the Salami from Killarney : 4:34 PM |


He was winning...


...and then the crowd starting cheering his name.

I know everyone's seen it already, but I still think its funny.

permalink posted by the Salami from Killarney : 9:25 AM |


Do-it-yourself stomach stapling

"A controversial medical supply company has incurred the wrath of the healthcare establishment by selling do-it-yourself stomach-stapling kits to obese Americans!

The so-called Belly-Buster Kits, which cost just $69.99, come complete with disposable scalpels and surgical instruments for carving through blubber, as well as what's described as an "industrial grade" staple gun. There's even a helpful 22- minute instructional videotape to guide novices through what's called a "quick and easy" procedure."
I love Americans. I think the Federal government should issue every fat American with a stomach-stapling kit. George Dubbya should also get one for his fat head. Actually, I hate Americans. But I love their stupid ideas. Except for the whole Iraq thing, that is.
Read more about stupid Americans:
The Guy Game
If Toadie is still thinking about buying a Playstation 2, here's a whole big extra reason to do so:
http://www.theguygame.com
.
In my humble opinion, this game should have been made years ago. Remember how much fun that crappy PC version of Strip Poker was? And its not like Sony should feel like they would be alienating their female market by bringing out more such games, is it? Unless you consider the geeks who play those Techno Rave 2 games (the ones with the dancing mats) chicks, which would be an insult to chicks. Let's petition Sony for Mud Wars XXX, or Xtreme Chick Fighter (Adult Version)!! As it is, I'm still waiting for Womb Raider to hit the shelves.
Monday, September 06, 2004
Pearl Jam go EP
"African voices will merge with the guitar riffs of US grunge rock when members of a Port Elizabeth township school choir join forces with one of the world's most famous rock bands.

Twelve members of the Walmer High School choir - who until recently had never left Port Elizabeth - have flown to the US to sing with the band Pearl Jam after a personal invitation from the group. The choir was discovered by chance after a group of academics from Washington State University, visiting Port Elizabeth in April, saw them perform on a visit to Walmer High School. Someone in the group videotaped the performance and it later fell into the hands of one of Pearl Jam's publicists. The publicist thought the sound would fit well with the band's unique rock style and Pearl Jam, known for their community outreach efforts, invited the songsters to Seattle.

The choir has learnt from scratch to sing three Pearl Jam tracks, Loveboat Captain, Pepperman and The Long Road and have rehearsed them "to perfection" according to their teacher and the Rotary International members who are supporting them. The children also hope to take part in a studio jam session with the band, although this has not yet been confirmed. Shortly before leaving for the airport yesterday, beaming Grade 10 pupil Lindezwa Mkrakra, 18, said she had never heard of Pearl Jam before the project. "When I first heard their music it was a bit strange, but I have been listening to it quite a bit now and I really like it," she said. "I'm excited to meet the band and I'm also excited to fly on a plane. I'm looking forward to the whole experience." Fellow choir member, Grade 11 pupil Siphokazi Majola, 18, said the choir had been rehearsing the songs for the past three weeks. "I can't wait to sing with them."

A feature of the rock scene for more than 14 years, Pearl Jam have built a cult with iconic tracks such as Evenflow, Alive and Last Kiss. Wielding the baton is choir mistress Nomalengelo Timba, who said she hoped they would be able to get a recording of the children singing with the band, so they could bring it back to South Africa. "They sent us the three songs to work on - one track is old and the other two are new. We have performed them as choral music and it goes well with the band's sounds. I think it will make a nice collaboration of choral and rock. "The children are so excited. It's such a wonderful opportunity for them. There is even talk of us perhaps cutting a CD with them, but nothing has been confirmed."

As part of the service organisation's Active Schools programme, Rotary members from Port Elizabeth raised money for the group to travel to Cape Town last week to fetch their US visas. Their sponsors on the US trip are more or less the same people who came to see them in Port Elizabeth - a diverse group of 15 residents of the capital of Washington state, including the dean of the University of Washington, doctors, academics, teachers and businessmen, have funded the children's flights and hotel accommodation - a cost of more than $25 000 (R162 500). "It is an eye-opening experience... because some of them come from a very disadvantaged background and this will change their lives forever," said Walmer High School principal Lunga Dyani."

Eastern Province Herald

Thanks to Tiger Cohen...again. Strangely enough, I was belting out a rip-rollicking rendition of "Betterman" last night in the shower. Maybe if I dubbin myself up and brush up on my Xhosa, they can find a spot for me in the choir?


permalink posted by the Salami from Killarney : 1:29 PM |


Movie reviews
Man on Fire ****


Denzel Washington revisits his darker side, as previously seen in Training Day, to play loner slash former anti-insurgency operative (aka super hardcore mofo) John Creasy, who's alcoholism and unemployment issues bring him south of the US/Mexican border where he finds work as a taciturn bodyguard to Dakota Fanning's Pita, the daughter of a Mexican automobile manufacturer and his American trophy wife. Puny latino crooner Marc Anthony does ok as the Mexican, but both he and Radha Mitchell (trophy wife, Phone Booth) are blown away by Washington and the adorable Fanning (Uptown Girls, I Am Sam, The Cat in the Hat). The little biter just makes me want to be a dad - she's leagues beyond Haley Joel Osment and a f*&kload cuter. Not that I think girl-boy Osment is cute, mind you. But I digress. When Pita is kidnapped by a gang of corrupt cops, Creasy shrugs off about twenty bullet holes and goes on a rampage of punishment (YEE-HA!), butchering everyone involved in the process. As Christopher Walken's mentor-figure explains at one point, "Creasey's art is death...and he's about to paint his masterpiece" (shivers up the spine). Although the violence is AWESOME and you see Washington kick ass like no mutha-f*cka's ever kicked ass before, its the interaction between Creasy and Pita that adds the winning dimension to what would otherwise be a classic action movie. He has no family, no past and no reason to live - until she gives them to him. Its beautiful.
Not many movies psych you up to the extent that you throw "don't f*ck with me" eyes to every moron who dares cross your path in the parking lot afterwards, whilst simultaneously warming the cockles of your heart and generally making you feel fuzzy all over, as this one does. And in spite of the crazy Steven Soderberg-ish camera angles and handycam shots that bring on waves of dizziness at times, and the artistic yet often unnecessary use of pop-up video style sub-titles, about both of which I am still undecided, Man on Fire is a stupendous movie that is a definite must see.
King Arthur **


Action-supremo Jerry Bruckheimer's take on the Arthurian legend is plain dumb. I actually would have preferred the movie if Bruckheimer stalwart Nicholas Cage had been cast as the lead character, half-Roman half-Brit Arturious Castis (aka Arthur), 'cos then I could have accepted the movie for exactly what it is: Gladiator-meets-Robin Hood (Prince of Thieves)-meets-a whole lot of kak (actually, Kevin Costner would have done well too). Instead, up-and-coming Celtic thesp Clive Owen wields Excalibur, and joins an otherwise competent cast (including Welshman Ioan Gruffud, from the Hornblower series of TV movies, as Lancelot), in a laboured, overly produced cheese-fest that is as familiar as every other Bruckheimer outing. Expect staged battles, complete with sneaky strategic twists and turns by our heroes (seen it before), corny and mostly ill-timed quips from entirely pro forma characters (snooze), and Keira Knightley as a swashbuckling Guinevere, who starts with promise, but ends up running around in bandages, which squash her already non-existent boobies even further into her chest, and painted blue.
The movie sets up a few interesting side-plots, and hints at a spark between Lancelot and Guinevere (which, of course, we all know about), but fails to follow through on any of them. Its one way traffic from start to finish, with very little subtext (that I picked up on, anyway), and no character development whatsoever. In short, it failed to engage me on any level, and I spent most of the movie passing stupid comments to Scotty, or cringing through the ridiculous Hollywood moments that are periodically vomited-up all over the audience.
Of further concern is the disturbing lack of dismemberment, beheadings and gore, presumably in an attempt to qualify for a PG rating (which it does). The mysterious yet lethal diagonal-body-slash predominates - you know, where the main characters charge through the battle chaos, slicing their swords or axes up, down and across uncredited extras, who then go "aaarrrgggh" and fall over without even the slightest hint of blood or injury. Whatever. More snooze.
If you can, avoid this fromage platter. You won't be missing out.