Monday, December 13, 2004
Hmmmm...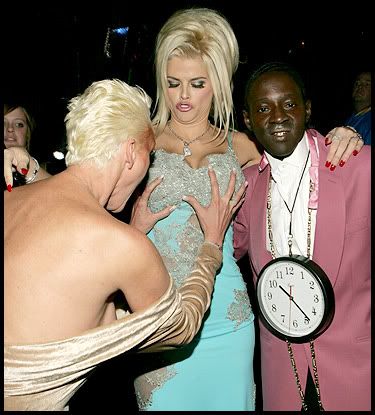 Bridgitte Nielsen, Anna Nicole Smith and some stupid fucking nimrod who clearly has problems telling time (although I think it might be rapper Flavor Flav, in which case I'll just call him Nimrod, because its a catchier, less fucking irritatingly shit name).
I don't know what the fuck was going on here, where the fuck it was taken, or...again...what Nimrod's fucking problem/story/psychosis is.
This trio is like a school on fire. No class. And I've got no time for Nimrod. Hahahahaha (jeez, I'm funny after four cups of Ricoffy).