Thursday, December 02, 2004
Beware the tooth fairy
Apparently she also farms mielies.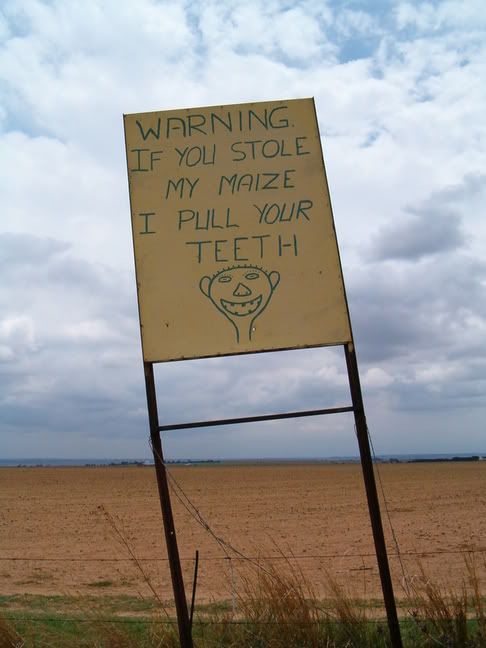 If you ever happen to drive along the Kendal/Balmoral turnoff from the N12 (leaving Joburg), you'll pass this beautiful sign. I do the drive pretty frequently, and I always have a little guffaw when I see it. I still can't imagine what kind of fucking moron would have put it there?
And look at the bounteous crop behind it. Some poor bastard's gonna lose a shitload of teeth.