Wednesday, November 24, 2004
Paris' lesbian fling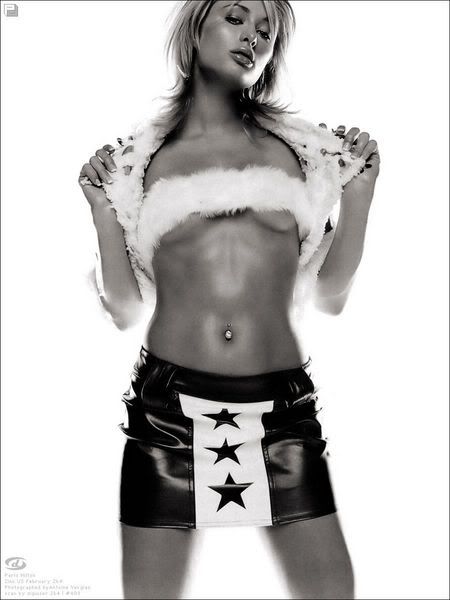 "Paris Hilton is making headlines yet again after steamy pictures of her kissing another woman were snapped up by Hustler publisher Larry Flynt, who plans to print the shots in an upcoming issue of the magazine.

The pictures, which were taken about three years ago when the saucy socialite was 20, show a clothed Hilton cavorting with a still unidentified brunette at a club.

In a series of eight photos, the two girls get progressively closer--dancing, lightly kissing and finally going for a full-on makeout session, with Hilton's friend grasping the celebutante's breast.

Hilton wears a leopard-print halter top and black pants in the pictures--a far cry from the birthday suit she sported in her infamous sex tape with partner Rick Salomon.

Still, Hustler paid photo broker David Hans Schmidt an undisclosed amount for the newly revealed photos after Schmidt said he had the photos forensically tested to make sure that they featured Hilton.
"I think people will see a new Paris Hilton," Flynt told the New York Daily News on Monday
."
Eonline
This girl is a machine! She's even more hardcore than The Ma-Sheen (Charlie, that is)! I love it! Is it really too much to ask the girls in Joburg to behave like Paris? Or do they already, and I'm just a pathetic ignoramus? I think I'm long overdue for an evening at the Lounge.