Tuesday, November 16, 2004
More Angels...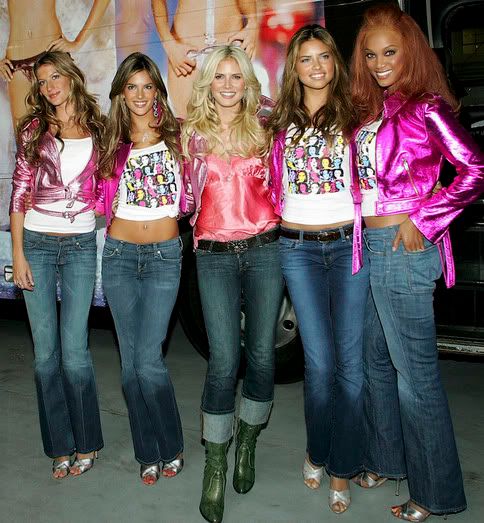 Muchos, muchos gracias to
The Adriana Lima Cafe
for compiling a pretty impressive gallery of the hottest four women in America and Tyra Banks (why the fuck she had to drag along for the ride is beyond me). But Heidi Klum, Gisele Bundchen, Adriana Lima and....(ooooh)
Allesandra Ambrosio
just make me want to...well, use your imagination.
I think I'm going to launch my own line of male thongs, and send myself and some likeminded perverts on the Randy Little Devils Across America tour. We can harass the Angels and then have sex with them all. Except Tyra Banks. Sigh.