Thursday, November 18, 2004
Live Shot
WOW!! Now this is a fantastic idea! For redneck asshole dirtbags, that is.
"
LIVE-SHOT
is a new concept. You can challenge yourself and compare your skills to other members with our on-line target shooting. We have developed a system where you can control a pan/tilt/zoom camera and a firearm to shoot at real targets in real time.

While your membership is active, access the viewing cameras to see how others stack up to your abilities, control the pan/tilt/zoom camera to take a look around, and schedule a reservation for your on-line shooting experience.

If exotic big game hunting is of interest to you, contact us at
info@live-shot.com
for information on scheduling a hunt on our ranch in Texas
".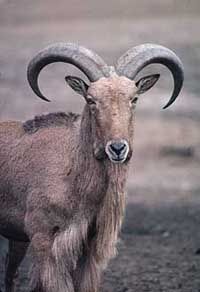 The site provides for a small variety of cute farm animals to blast to little bits from the safety of your office. Like this savage and ferocious goat. For a price, of course. Frankly, I'd rather spend my time checking out
www.lemonparty.org
(warning: NOT safe for work).

I fucking hate stupid rednecks.