Friday, November 19, 2004
Gross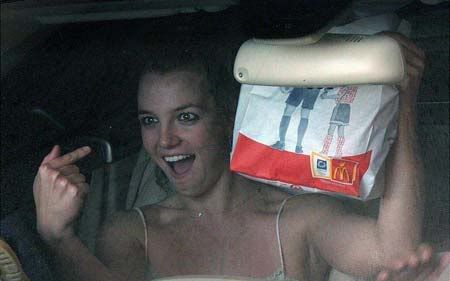 Guess who? If you guessed Britney Spears, you're spot on. If you guessed Shrek, you're also pretty close. Please PLEASE would some generous Splattermail reader sponsor me a flight to East Coast, USA so that I can kick Britney right smack in her ugly, stupid gwaf. I promise to take pictures.
I get so pissed when chicks let themselves go after they've tasted The Salami. Ugly cow. And she looks super stoked about the fact that she's just about to shove a few more pounds of lard into her fat mug.
I think MacDonalds should consider a lawsuit.