Wednesday, October 06, 2004
Rodney Dangerfield dies
Its a sad day for comedy worldwide.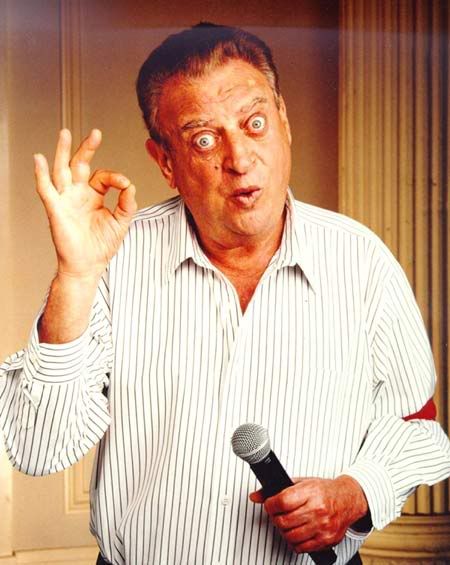 "LOS ANGELES (Reuters) - Rodney Dangerfield, the goggle-eyed comic famed for his self-deprecating one-liners and signature phrase "I can't get no respect," died on Tuesday at age 82, his spokesman said.

A veteran Las Vegas headliner and TV variety-show fixture who became a pop culture sensation in middle age with a string of broad film comedies starting with "Caddyshack" in 1980, Dangerfield died at the UCLA Medical Center, where he had undergone heart valve replacement surgery on Aug. 25, spokesman Kevin Sasaki said.

Although his initial forays into show business fizzled, Dangerfield successfully restarted his career as a comedian in his 40s. Opening one of America's first comedy clubs -- the now-famous Dangerfield's in Manhattan -- he went on to become a national sensation in his own right and helped launch the careers of such comics as Jim Carrey and Jerry Seinfeld."
Dangerfield had previously suffered a stroke in August, and spent the rest of his days in and out of hospital.

Last spring, he had undergone brain surgery."A month later, Dangerfield greeted reporters at the hospital dressed in a sports shirt and Bermuda shorts and declared, "My brain is OK. I feel like a new man." Later, responding to a medical question, he answered, "Ask me about things I'm familiar with, like drugs or prostitution."

Sigh, old Rodney will be missed. He was a funny man. Not as funny as Chevy Chase, who is without question the funniest man alive (and who was not killed on 9/11, as some have tried to convince me), but funny nevertheless.