Monday, October 18, 2004
Renaissance Men
Sad, sad, sad...indeed.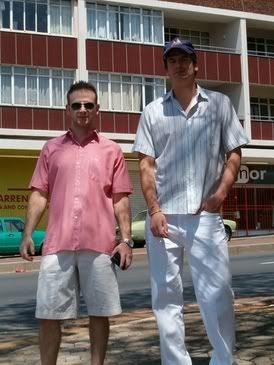 On Saturday, Splattermail vistited the Goodman Art Gallery in Johannesburg, and was shocked by what artist Tracey Rose had to exhibit: angry, feminist artwork, with loads of swearing, penises and vaginas. Grrrrr....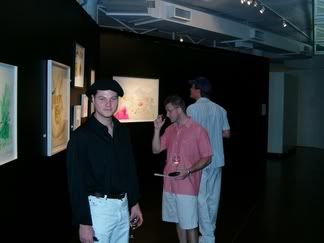 Being the liberal, hip-to-it (and filthy-minded) group of individuals that we aspire to be, we were naturally...stunned, to say the least. Whilst there were some undeniably enthralling pieces on display, most notably an underwater basketball match involving teams of moist, gyrating hasidic rabbis, there were some questionable items representing even more dubious inspiration. Including some ginormous, dripping phalluses, and a half-naked donkey-riding woman. We laughed a bit, we winced a bit, and then we left.

Do yourselves a favour: take some time to visit exhibitions by artists who are unfamiliar to you - they deserve support, and you will be suprised by the wealth and depth of talent that can be found. Even if it is, frankly, obscene. And yes, that even applies to Johannesburg.