Monday, October 18, 2004
Nicholas "Skeletor" Cage
Latest casting rumours ahead of the highly-anticipated (at Splattermail, anyways) John Woo remake of
He-Man
has Nicholas "gimme a fucking break" Cage broadening his stock of facial expressions in a desperate attempt to win the highly coveted role of Mary-Kate's dad, Skeletor Olsen.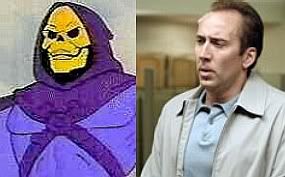 "
Cage has reportedly been speaking to Woo about the role, but as CRI Online reports, his commitment to the Ghost Rider film may prevent him from taking the part.

CRI also tips that Woo may approach Sex and the City's Jason Lewis for the lead role of Prince Adam/He-Man. Lewis, who played Smith Jerrod during the sixth season of Sex, recently wrapped shooting on the films My Bollywood Bride and The Jacket."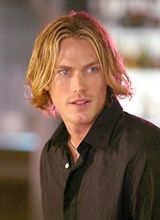 I actually think Lewis really looks a bit like He-Man, so i've got no complaints there. Brilliant. Nicholas Cage, on the other hand, can suck my ass. I don't like him.