Friday, October 22, 2004
The New South Africa?
...or another fine example of governmental incompetence?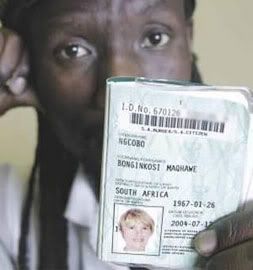 Pretty fucking hilarious, until your bank starts giving you shit because they don't believe that a 25 year-old whitebread soutie could be called Tsepho Magnificence Ngwenya. Don't even ask...
Muchos gracias to
Jo'blog
for the post. Check out the site - these guys are good!