Tuesday, October 05, 2004
Macaulay Culkin is gay!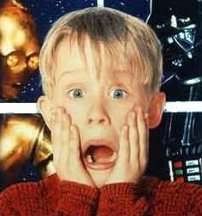 And I'm not just saying that. Again. This time it looks legit. According to
popbytes
, lil' Kevin from the Home Alone series has been "
romantically linked
" with animal rights activist and TV spokesperson Jeffrey Brunner.
Together, the pair have been campaigning for gerbil rights and freedoms which, if granted, would entitle US resident gerbils to engage, inter alia, in consensual sexual relations with animals of any species, including human beings and Macaulay Culkin. I keed, I keed!!
Aah, well. I guess the little wanker is just happy to get it wherever he finds it.