Friday, October 01, 2004
Cut 'n blow
"SPRINGFIELD TOWNSHIP, Ohio -- A Summit County sheriff's deputy turned himself in for allegedly masturbating under a salon cape while he was getting his hair highlighted in a salon, reported NewsChannel5.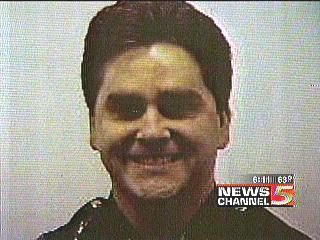 Eric Shane (above) was charged Wednesday with public indecency a misdemeanor. He pleaded not guilty.

Karen Crawford, who owns the Springfield salon where the incident occurred, said she is unhappy with the bad press her upscale salon and day spa is getting.

Shane is a 14-year veteran with the sheriff's department. Crawford says Shane tried to go in for second and third appointments after the incident, but the staff refused".

Cool, man. I think my hair could do with a trim, and its a damn sight cheaper than hookers. Just got to find a tidy little hairdresser...